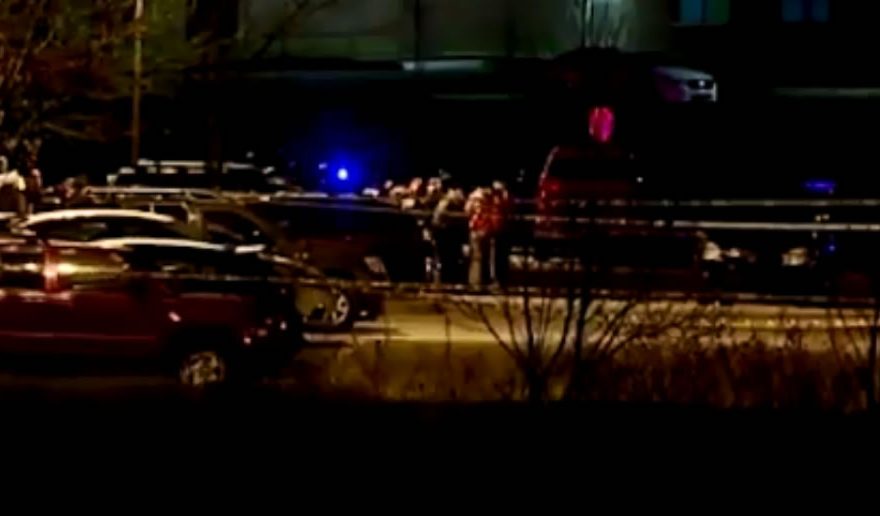 In Indianapolis, At Least Eight Killed in Shooting at FedEx Headquarters.
At least eight people died on Thursday night in a shooting that occurred at a warehouse of the postal services company FedEx in Indianapolis (Indiana, United States), according to police reports delivered this Friday, April 16.
The police reported that the perpetrator, a white man according to witnesses, committed suicide in the same place.
All the victims were found inside the FedEx facilities, near the city's international airport, where an armed subject opened fire, police spokeswoman Genae Cook told reporters.
Another group of people was taken to the hospital, the spokeswoman added. There are four people, one of them seriously wounded by a bullet.
The police authorities estimate that there is no longer any threat to the community. "What happened is very devastating," said Cook, who explained that two injured were treated in the same place, and an undetermined number of injured arrived on their own at various assistance centers. FedEx reported that it is gathering information and that it will cooperate with the authorities.
<strong> More and more shootings .. </strong>
A man who works at the plant, where 4,500 people work daily, told a local TV channel that he saw the armed individual when he started shooting. "I saw the guy with a submachine gun, or an automatic rifle, and he started shooting in the open air. I immediately crouched down, I was scared," Jeremiah Miller said. Another employee, identified as Timothy Boillat, said about 30 police vehicles arrived at the scene. "After hearing the shots I saw a body on the floor," he said. "Fortunately I was far enough away and the assailant didn't see me," he added.
Cook spokeswoman did not offer details about the attacker or his possible motives. The authorities have summoned all the relatives who do not know anything about their loved ones to a nearby hotel, where they are receiving assistance. In recent weeks there has been a spike in mass shootings in the United States. The one that occurred on March 22 in a Colorado supermarket, with 10 deaths, was the one that caused the most fatalities.