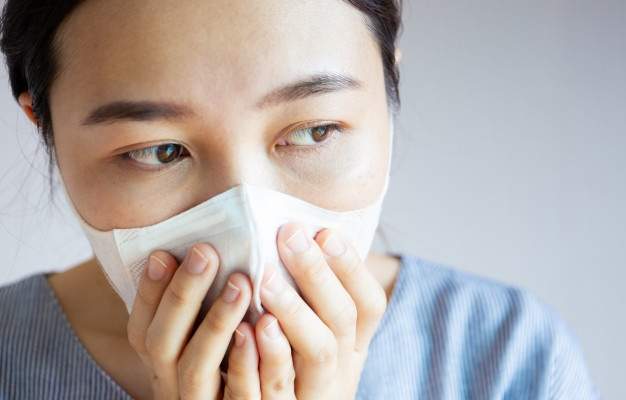 Mask manufacturers say that their inventories have run out, and that their orders went from 400 thousand masks a day to 200 million masks a day.
But do the most commonly used and common masks really work against the coronavirus?
To reduce the risk of infection, Disease Control and Prevention experts advise compliance with the following recommendations:
Wash your hands frequently using soap and for at least 20 seconds.
 Avoid contact of dirty hands with eyes, nose and mouth.
 Avoid close contact with people suffering from the symptoms of the virus.
 Avoid unprotected direct contact with live animals and surfaces in contact with animals if you visit markets in areas where new coronavirus cases are recorded.
 Avoid eating raw or undercooked animal products.
But about the use of masks there is no good news, for the following:
Surgical masks represent cloths that are fastened to the face by means of two loops or rubber bands and, as is clear from their name, they were made for use during surgical procedures. They are not expensive, can be purchased at almost any pharmacy and are easy to use, so they are quite popular in the middle of any outbreak and that of the coronavirus is no exception.
However, its main task is to protect that, when a sick person coughs or sneezes, microscopy particles do not reach the mouth or nose of the person who carries it. These masks cannot guarantee that airborne viruses do not reach the body.
In this way, while the exact transmission mechanism of 2019-nCoV is still unknown, it cannot be said that this protective means is safe to prevent infection. At the same time, part of the air penetrates under the mask through the holes in the sides or at the top.
The N95 mask the best known and used DOES NOT GUARANTEE that you can be 100% safe, so here it has been commented, in addition, in the case that the virus is transmitted aerially without traveling in secretions of those infected there would be a high probability that you will get infected too.
N95 respirators guarantee greater protection than surgical masks and can in fact defend 95% of airborne particles. Centers for Disease Control and Prevention. (CDC) recommend that doctors especially use this protective medium when they are in contact with those infected with the COVID-19.
However, these respirators are not without negative aspects. First, according to several estimates, they do not protect against the new coronavirus. N95 respirators can filter particles that are 0.3 microns in size, while the 2019-nCoV particle size is just over 0.1 microns, Forbes reports. In this way, the virus could reach a person's organism, even if they wear this respirator.