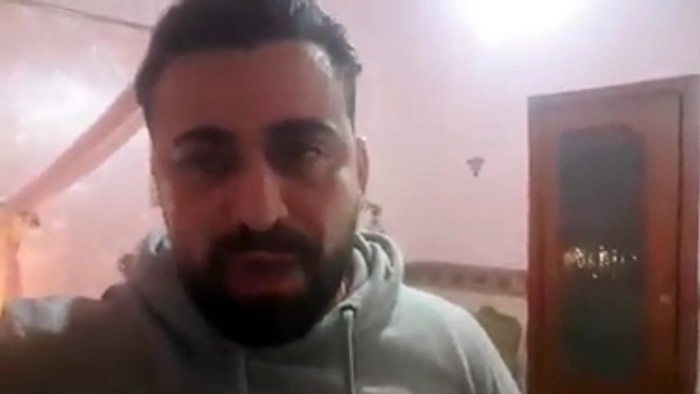 Renowned actor was 36 hours locked up with the corpse of his sister killed by coronavirus, the Italian authorities refused to go for the corpse.
Luca Franzese, one of the actors in the famous Italian television series 'Gomorra', went to social media to denounce the attitude of the authorities in his country towards the death of his sister, infected with the new coronavirus, at the home of the family in Naples.
In a video, published this past weekend on his Facebook page, Franzese asked for help, since he was trapped with the body of Teresa, 47, after she died last Saturday while at home.
In the images, captured in a room, it can be seen that the deceased woman remains in bed, while the Italian actor and bodybuilder claims that officials had refused to collect his body.
Franzese explained that Teresa had developed symptoms of covid-19 early last week, but was already diagnosed 'post morten'. He added that he had to "force" medical personnel to go to his home to examine his sister after she died, and no one knew she was infected.
"I had to put myself in self-isolation. I could have the virus," says the actor, explaining that he tried to help his sister by practicing word of mouth "and nobody cared, nobody is calling me."
"We are bankrupt, Italy has abandoned us," says Franzese in the video.