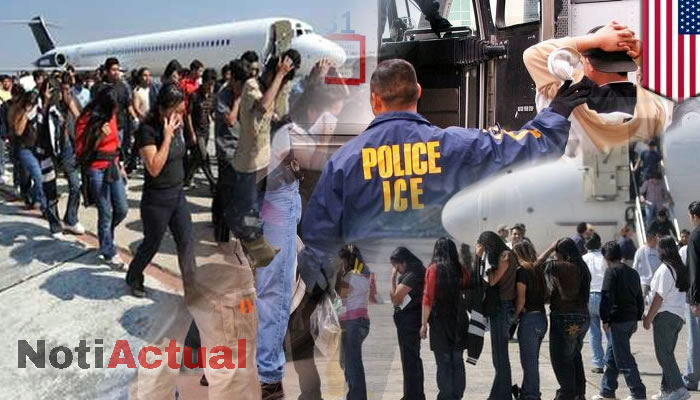 The US will eliminate TPS for countries such as El Salvador, Nicaragua, Haiti, Sudan, Honduras and Nepal will be affected by the decision.
A fight has been waged in federal courts for this type of benefit for a long time, but the reality is that the argument to remove TPS from the countries that have it active at this time and create new is simple and weighty: A TPS means , temporary protected status, but individual lawsuits in US courts of people with TPS who have been in deportation proceedings for some reason, have extrapolated the decision of said individual cases to the plurality of the majority, with the consequent effectiveness of extend a TPS for each of these countries that was initially 18 months to an indefinite period.
Being a resource created for temporary, circumstantial and critical situations for refugees from benefited countries, its nature does not make it indefinite in time, since it creates enormous budgetary expenditures, and it is the taxpayers who must pay for it, while the Beneficiaries are considered social charges in the US since they do not contribute a penny to the treasury.
As reported by the Voice of America:
"A federal appeals court ruled Monday in favor of the US government's decision to end the Temporary Protected Status (TPS) that allows more than 300,000 migrants from El Salvador to work and reside in the country. , Nicaragua, Haiti and Sudan.
The court of the Ninth District of California determined that a federal judge in that state "abused her discretion" by temporarily prohibiting the government from eliminating the immigration benefit that protects these migrants from deportation, following a lawsuit filed before the end of the program for the people from these four countries.
The ruling is expected to also affect migrants from Honduras and Nepal, who are in a similar situation.
Currently, TPS beneficiaries have permission to reside and work in the US until January 4, 2021. However, according to a decision of the Department of Homeland Security in November 2019, migrants will have a grace period of 120 days to leave the country, except Salvadorans, who have 365 days. "
In practice, the beneficiary countries of a TPS are countries with active armed conflicts and that have been the object of natural disasters, currently none of the countries with active TPS for their citizens living in the US has any of these situations, another argument for eliminate said protection status that, seen from the point of view of the US government, "the applicants have made use and abuse of the resource, saturating the offices with applications that do not stand alone as well as those for political asylum."