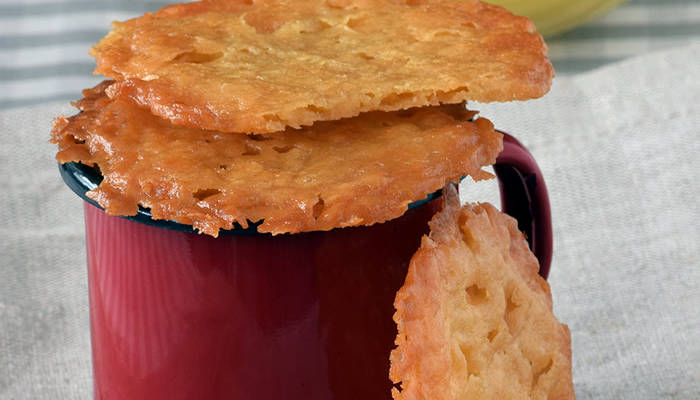 Crispy honey cookies.
Ingredients
For 15 people
Honey 70 g
Butter 90 g
Pastry flour 80
Brown Sugar 50
How to make thin crunchy honey cookies
Difficulty: Easy
Total time 15 m
Elaboration 10 m
5 m cooking
Preheat the oven to 180ºC and ** prepare one or two trays ** with sulfurized paper.
Place the honey in the saucepan with the butter and brown sugar. Heat over medium heat and cook stirring gently, until everything melts together.
When a homogeneous mixture is obtained, add the flour and continue stirring to integrate it well. If there are lumps, it is easier using some rods.
Spread the dough on the trays by depositing not very large tablespoons, and leaving several centimeters of separation between them. Bake until the edges are browned, about 5 minutes. Let cool on a rack.
If you don't want to risk being a mass of mutant cookies, bake a small unit first to see how it behaves and what it takes. It is a very basic dough that can give different results depending on the type of ingredients and the oven.