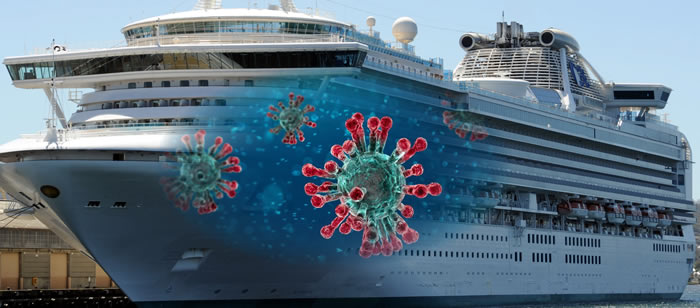 A single person infected more than 600 passengers on the Diamond Pricess cruise.
All WHO statistics still do not paste a respect to the new COVID-19 coronavirus, according to the name given by the organism.
The sadly famous Diamond Pricess cruise ship, a luxury ocean liner that has been a prison for its 3,000 passengers since the first infected on the ship, and that more than 600 have been infected with the coronavirus, it has been known that only one infected spread the virus throughout the ship.
For now, the route, route, means of transmission, among other details are under investigation, because little is known about this new virus.
Number of passengers: 3711 people, of that number 2666 are of Japanese nationality, and 1045 are crew members.
A single man, who landed in Hong Kong on January 25 was the only infected detected in the propagation chain, which to date has left 621 people on board with the symptoms of the virus.
However, with the increase in contagion, doubts grew as to whether adequate measures were taken when imposing strict isolation. The Centers for Disease Control and Prevention. (CDC) said Tuesday that "while the quarantine potentially conferred a significant public health benefit by slowing down transmission," they believe that "it may not have been enough to prevent transmission among individuals on board."
The executive director of the World Health Organization (WHO), Michael Ryan, did not doubt the need to impose quarantine on the Diamond Princess, but admitted that "there has been more transmission [of the virus] than expected." He added that the decision to isolate the cruise was "much more preferable at the time" than the other option, which consisted of "necessarily having everyone scattered throughout the world."
The management of the situation aboard the Diamond Princess in terms of infection control was harshly criticized by the contagious disease specialist Kentaro Iwata, a professor at Kobe University Hospital, who visited the ship and posted two videos about it on YouTube, one in English and another in Japanese.
Kentaro Iwata said "anyone could have the virus" and that cruise conditions "were completely deficient in terms of infection control", with "bureaucrats in charge of everything."